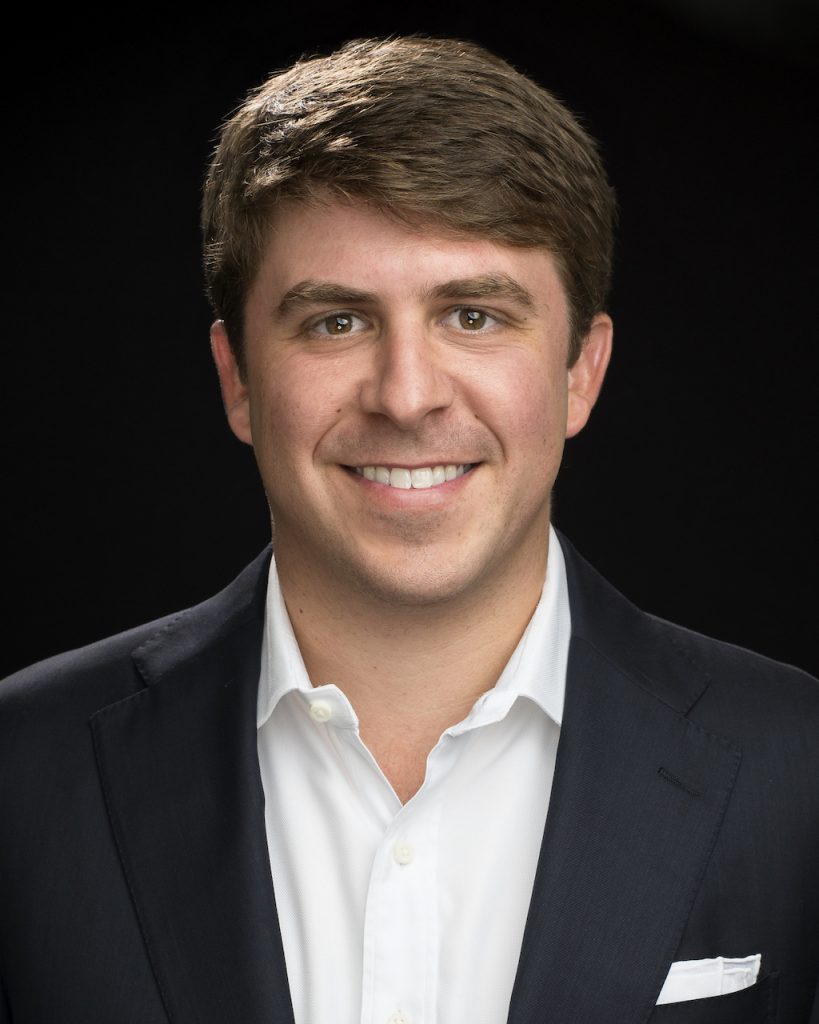 STEPHEN LIPSCOMB JR., 36, (Principal at Tailwater Capital LLC)
Stephen Lipscomb's oil and gas career began following his time at JP Morgan, Brazos Private Equity Partners and an MBA from the McCombs School of Business at The University of Texas at Austin. Networking led him to the oil and gas industry. Amid the shale revolution's onset, he joined Crestwood Midstream Partners, an experience that set the foundation for his career today.
As a principal at Tailwater Capital LLC, Lipscomb has led deal teams to complete key transactions for the private-equity firm, including forming Silver Creek Midstream, closing the 2017 acquisition of the Red Butte crude system with Silver Creek and structuring Silver Creek's joint ventures in the Powder River Basin.
He also helped close the firm's 2020 fundraise for Energy Fund IV at $1.1 billion in total commitments including co-investments.
"I am extremely proud of the efforts of our entire team to raise that fund during a very challenging fundraising environment," he said.
And despite the challenging environment the industry currently faces, he remains passionate about the industry's strategic relevance and the opportunity set in front of Tailwater.
Strong mentors
"My experiences at JPMorgan, Brazos Partners, Crestwood and now Tailwater have all shaped who I am as a person and a leader. I learned the value of hard work and attention to detail at JPMorgan, the importance of thoughtful debate at Brazos and the significance of deep industry experience at Crestwood.
"The founders of Tailwater, though, have been singularly influential to me as an executive. They have an incredibly close relationship and work seamlessly together while bringing complementary skill sets to the table. It's been a great blueprint for how to successfully partner with someone and create an environment in which others can flourish."
Key qualities in a leader
"I have relied on strong relationships to grow as a leader in the energy industry. Relationships are incredibly important across all aspects of business, but even more so in the oil and gas industry, where the ever-changing environment constantly presents different opportunities. It has been critical for me as an executive to develop and foster strong relationships within the industry."
Lipscomb also credits his successful career to date to hard work, integrity and communicating well with his partners and management teams.
"In today's environment, it is critically important to listen to and understand other people's needs. The best way to structure a transaction is to present a win-win for both parties, and you won't be able to do that effectively unless you can understand other perspectives."
An early success outside of energy
"One of the most memorable experiences in my career was serving on the investment banking team at JPMorgan that was responsible for selling The Container Store to Leonard Green and Partners in 2007. Although that business was in a much different sector, it was an incredible opportunity for me to learn the importance of single-unit economics, leverage capacity and M&A strategy."
Advice to young professionals
"Find a place where you can learn as much as possible early in your career and be prepared to put in the work. There is nothing that can replace a good attitude and hard work. I also tell young professionals to be intellectually curious and ask questions to make sure you have a full grasp of any situation. I have learned so much over my career simply from asking questions and listening."
Industry outlook
"The United States has been a pioneer in the development of shale oil and gas, and we have also been able to lower our carbon emissions as a country every year for the last 10 years. This has been driven in large part by switching from coal to natural gas power generation. While there is an energy transition under way, there is a lot of misinformation about hydrocarbons. I believe it would be beneficial for the industry to have a unified message that educates the public about all the positive things that come from hydrocarbon use: increased living standards, low cost power generation and the vast array of consumer products that are vital to everyday life. Hydrocarbons will continue to be a vital part of our economy for a long time."