Tailwater Leadership Program
OUR FULL IMMERSION APPROACH EXTENDS OUR INVESTMENT EXPERTISE TO THE development of our team
---
FOSTERING THE GROWTH INFRASTRUCTURE TALENT OF TOMORROW
Developed in 2021, the Tailwater Leadership Program reflects our ethos of recruiting, mentoring, and training our junior investment team members to facilitate the next generation of energy investors. By exposing these rising stars to our full immersion strategy and teaching them about our solutions-driven approach, we are proud to build new leaders in our field and provide career pathways for young minds. Often, the pathway to employment is in the Tailwater portfolio, establishing both an exciting outcome for the team member and an extension of expert partnership to our portfolio.
CURRENT PROGRAM PARTICIPANTS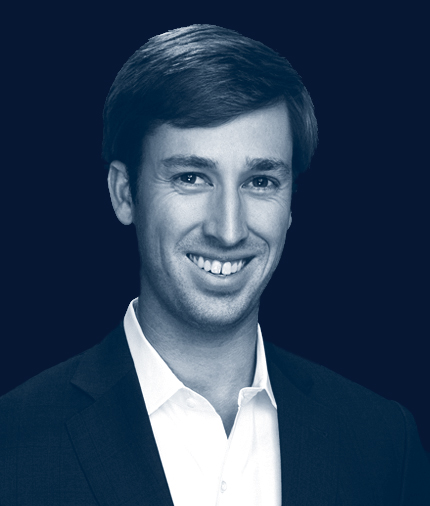 "Working at Tailwater as both an Associate and Senior Associate gave me the opportunity to learn the ins and outs of Deal Origination, underwriting, and asset management with real hands on experience and mentorship from a collection of energy and private equity veterans. When it came time to take the next step in my career, the opportunity to move to Producers Midstream, a portfolio company I assisted from the Tailwater side, was too good to pass up. The ability to learn about the operations side of the business in order to differentiate my skill set while continuing to maintain the strong working relationships I had formed during my time at Tailwater was an easy decision for me to make. The Tailwater Leadership Program is definitely an attractive feature of Tailwater's Full Immersion investing approach and is something that future Associates at Tailwater should strongly consider."
Clark Hudnall
Senior Vice President, Producers Midstream
"In the midst of a rapidly evolving energy transition, I consider myself extremely fortunate to have gained broad industry and investment experience at Tailwater as the firm carried out its commitment to providing responsible energy & infrastructure solutions in North America. Tailwater's investment in Blue Tide created an exciting opportunity for me to join a best-in-class management team and further build out my professional skillset."
Mark Lutz
Vice President, Blue Tide Environmental